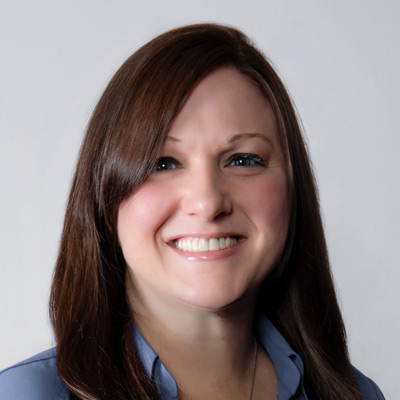 Kim McClary
Mortgage Consultant
NMLS #304366
Your home is one of the biggest and most important investments for you and your family. Let Kim McClary put her 20+ years of experience in the mortgage industry to work for you. Kim's clients are like family to her. Seeing the smile on her client's faces when they are signing at closing and knowing that they are in the best loan program for their family, is what makes her job so great!
Kim began her career in the mortgage industry in 2002 as a Mortgage Loan Officer. She can honestly say she loves going to work each day. Kim enjoys being able to work so closely with her clients when it comes to something as important as their home. Whether a first-time homebuyer looking for a bigger home for a growing family, or homeowner looking to take cash out on your home's equity, she always want to ensure her clients are well educated on their options and to help them decide which loan program is the best fit for their them. Kim is there for her clients from the beginning of the loan process to closing to ensure the process is as easy as possible. She specializes in first-time homebuyers, down payment assistance programs, conventional, government and jumbo loans.
Outside of work, Kim has been blessed with a great family, a wonderful husband, and 4 amazing children. She loves her family time. Game nights are a big hit at her home. Kim and her family love being outdoors and trips to the beach. They are also active members of their church home, Second Baptist Church, in Houston, Texas.
825 Town & Country Lane, Suite 100
Houtson, TX, 77024
Discover and prepare for your next step
The calculations provided by this calculator are based entirely on the information you enter, including any loan amount and/or interest rate. These calculations do not reflect the terms available for any City Bank Mortgage loan. The information cannot be used by City Bank Mortgage to determine a customer's eligibility for a specific product or service. All calculators are provided by a third-party and are not associated or controlled by City Bank Mortgage. City Bank Mortgage is not responsible for the content, results, or accuracy of the information. Calculations are for informational purposes only and not intended as an advertisement.

Loan approval is subject to credit and property approval and program guidelines. Other restrictions apply. Not all loan programs are available in all states for all loan amounts. Interest rates and program terms are subject to change without notice. If your down payment is less than 20 percent of the home's purchase price, mortgage insurance may apply. If subject property is located in a special flood hazard area, flood insurance may apply. Homeowners insurance and property taxes may be reserved in an escrow account and allocated each year. Taxes, insurance, and any other potential fees are not determined until an application is submitted and a property is identified. The monthly escrow items are 1/12 of the actual amount and do not include a cushion. Other fees may apply.